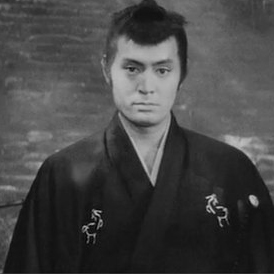 &nbsp&nbsp This movie is about Ryunosuke Tsukue, a samurai without a conscience. The movie opens up with Ryunosuke killing a Buddhist pilgrim who he finds praying for death. He then kills a man in what was supposed to be an exhibition, but turns in to a death match after his opponent had found out about Ryunosuke seducing his wife. Ryunosuke then flees town, cutting down his opponents relatives on the way.
&nbsp&nbsp Ryunosuke took his dead opponent's wife with him and then joins the Shinsengumi, an enforcer group for the shogun. Ryunosuke doesn't seem to enjoy his mistress or their child.
&nbsp&nbsp Things get so bad that Ryunosuke's mistress tries to kill him in his sleep, but he kills her instead. Ryunosuke is being pursued by his opponents younger brother. Ryunosuke starts to see the ghosts of those he has killed and slowly begins to lose his mind. He joins up with some fellow Shinsengumi but starts slashing at ghosts and then at his fellow assassins.
&nbsp&nbsp In a great fighting scene Ryunosuke fights scores of the Shinsengumi. Eventually the combined efforts of his opponents begin to take its effect on Ryunosuke, but the movie ends in freeze-frame before his final demise.
&nbsp&nbsp A great movie, with a lot of action, about a talented, insane samurai without a conscience.