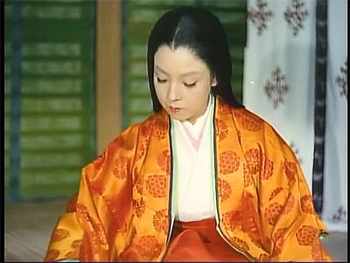 &nbsp&nbsp Set in 1159 in the middle of a revolt against the emperor, that pitted brother against brother. One of the ladies of the court is disguised as the Lord's wife, and escorted from the city as a diversion by a loyal samural, Moritoh. This diversion allows the royal family to escape.
&nbsp&nbsp The coup is quickly put down and the heads of the traitors were hung from the Gate of Hell at the palace entrance. As a reward for his bravery and loyalty , Moritoh is granted any wish that he wants. Moritoh asks for he impossible: Kesa who is already married to another of the emperors loyal vassals.
&nbsp&nbsp But the proud Moritoh won't take no for an answer. He had been rewarded with anything he desired, and this is what he wanted. He was not willing to take no for an answer.
&nbsp&nbsp Moritoh's pride and hubris will lead to tragic results.
&nbsp&nbsp A really good movie, and probably the most beautifully filmed of all the samurai movies. the colors are stunning.